New Arrival !
Try our new Primal Elixir Hydration to give your water an extra boost and Primal Burn (fat burner) for that extreme sweat during your workout.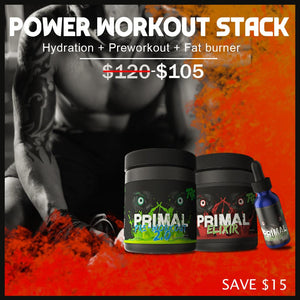 ULTIMATE POWER BUNDLE 🔥
A combination of energy, fat burning and hydration, it's the ultimate pack for gym.
Combinations of proteins and sleep aid means a perfect bundle for a quick recovery.
Providing Quality Protein Shakes since 2016
We believe in the power of powerful intake. That is why we push ourselves to create top quality supplements that we believe are 2x times better than any other supplement company you are currently using.
Nutrient Packed
NSF Certified
Energy boosting formulas
Anti-dehydration Supplements
Powerful Sleep Aid
Brands we have collaborated with